Massive Attack have announced details of their fifth studio album 'Heligoland', due for release in February 2010. It features guest vocals from Damon Albarn, Hope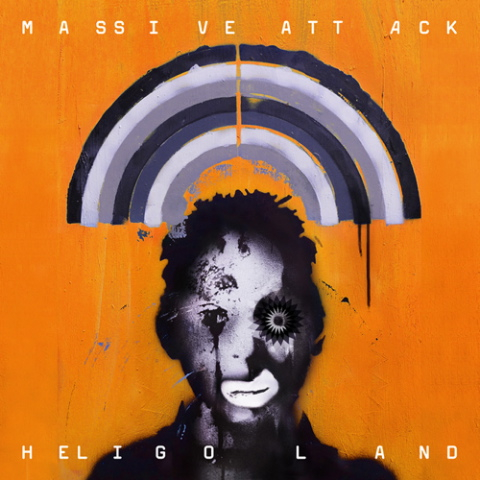 Sandoval, Martina Topley-Bird, Guy Garvey and Tunde Adebimpe. Long time cohort Horace Andy makes a return alongside Massive Attack founding members Robert Del Naja and Grant Marshall. Damon also plays bass on ''Flat Of The Blade' and keyboards on 'Splitting The Atom' while Portishead's Adrian Utley plays guitar on 'Saturday Come Slow'. The band also collaborated with DFA's Tim Goldsworthy on selected tracks. The cover artwork features an original image by Robert Del Naja.
The track listing is as follows:
Pray For Rain – featuring Tunde Adebimpe
Babel – featuring Martina Topley-Bird
Splitting The Atom – featuring Robert del Naja/Grant Marshall/Horace Andy
Girl I Love You – featuring Horace Andy
Psyche – featuring Martina Topley-Bird
Flat Of The Blade – featuring Guy Garvey
Paradise Circus – featuring Hope Sandoval
Rush Minute – featuring Robert del Naja
Saturday Come Slow – featuring Damon Albarn
Atlas Air – featuring Robert del Naja
Over the last three years Robert Del Naja has written and produced soundtracks for a number of films and documentaries, including 'Trouble In The Water', '44 Inch Chest', 'In Prison My Whole Life' and 'Gamorra', the latter for which he won the David Di Donatello Award for Best Song.
This year Massive Attack won the Outstanding Contribution to British Music Award at the Ivor Novello Awards.
The band have also announced a few more UK dates and a percentage of the ticket money will be donated to the HOPING Foundation. They are as follows:
8th February – Newport Centre
9th February – Brighton Dome
11th February – Hammersmith Apollo